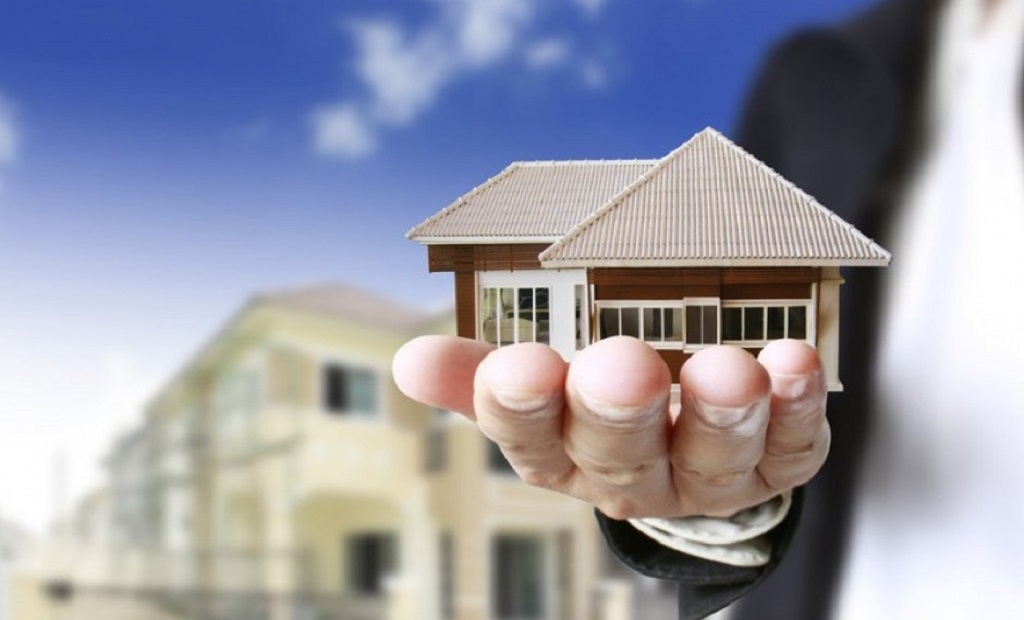 Business magic and how may it help to sell real estate
Dear visitors of my web-site http://rus.mag-salon.ru/ and my regular subscribers,
Today I'll try to reveal the topic of business magic and how may it help to sell real estate.
Currently, business magic is more vital than ever. It was born together with the trade relations. Then the merchants tried to attract as many buyers as possible, and to defend themselves from competitors.
Business magic is a powerful tool that should be used with caution and understanding its results. The first thing which should be made in business cleansing magic is diagnostics. It will be good to check if there is any curse imposed on your affairs, and who has made it if any. And then cleansing rituals should be made. Business magic works perfectly and helps to sale commercial and residential real estate. It seems that today is quite simple to sell an apartment or other real estate. The only thing you need is to assemble a package of required documents, find a buyer, make a deal and that's it. But the practice shows that all these conditions are not enough to resolve property issues.
At the same time, many people strive to fully impose all responsibilities on themselves, without spending on realtors. Everyone who sold real estate knows that this is not an easy task, and sometimes it's necessary to wait a good buyer for months. But what to do if you don't have an unlimited time resource, and you need a result in a short time? Try to help yourself. Even if you use the services of a real estate agency, you can't guarantee a quick result. You may try to attract customers with practical magic and rituals for real estate sale, that is the business magic. It will increase your chances to make a quick and successful transaction.
To make a ritual more effective you have to follow some rules. People who don't believe in magic shouldn't count on its help. It will not bring any benefit for skeptics, and even may lead do the opposite.
In modern reality often there is a need in certain spells. For example, sometimes it's necessary to remember the spells associated with the purchase and sale of real estate. It should be noted that people have used such spells a long time ago. But such cases were much less. People lived in their family estates, houses, and sold them only in case of absolute necessity. Today a strong spell aimed at sell an apartment is perhaps the most popular. Usually the sale of an apartment is associated with certain events that may occur in life. Therefore, it's sometimes very important to sell an apartment during a certain limited period.
Rituals aimed at the sale of real estate will help to make a good deal in a short time. Ritual will help:
- to people who cannot sell a house, an apartment, or other real estate for a long time;
- to those who want to make good money out of the sale;
- to those whose house doesn't have a good location;
- to those who are completely tired to deal with the registration papers;
- to those who want to get rid of their commercial real estate as quickly as possible.
Words of the spell may differ, and it may help to make a right ritual depending of the case. Each case requires special training and an individual approach. Such rituals have no negative consequences, because they don't cause any harm to anyone. However, any magical action is a kind of service which should be paid.
What to do if your apartment has a bad location?
There are many different rituals aimed at selling real estate. Some of them are quite serious and require special knowledge and skills and a lot of strength. But they are required very rarely, only in extreme cases, when the timely sale of housing can affect human life, resort to such rituals. This can include a spell aimed at sale a house quickly and successfully.
Quite often it happens that it's necessary to sale an apartment, but it has a bad location or unpleasant neighbors. Therefore, potential buyers after the inspection refuse to purchase it. It's possible to help even in this case. There are some simple rituals aimed at the sale of real estate. They may change the situation radically. There is an another one good advice in this case: you have to believe that all your plans will be successfully fulfilled. Often there is a lack of such faith. Selling a house is a rather troublesome business, as you have to spend a lot of efforts and energy on finding a buyer who will be ready to pay your price. Magic will help in these efforts for sure!
How to sell an apartment and build a house?
Today there is a trend when people from apartments trying to move into a separate house. House construction requires money, and therefore the apartment have to be sold. In this case, a simple ritual for the quick sale of an apartment may help.
Such simple rituals have already helped many people. There are some more sophisticated spells aimed at the sale of real estate, which require uncomplicated rituals and additional attributes.
Such rituals will help for sure. But, as in any business, there have some peculiarities. Some conventions should be adhered to, for example, such rituals should be done without witnesses. Never tell others about conspiracies and spells. They must remain secret, only in this case you may count on their help. And yet, you should believe in what you and the magician are doing. The more faith is invested in words and thoughts, the greater is the chance on success.
Mental images and their importance
In some cases, rituals aimed at selling housing have to be used to speed up the process, which has been delayed due to the bureaucracy. In such a situation, it will be good to turn to business magic before visiting the officials.
At the time of signing the necessary certificates try to think positively. Positive images that you mentally send to other people will stand in good stead. There is a small exercise that will help you communicate with people. Try to imagine what your interlocutor or opponent is dreaming about. Then mentally shape this thing or emotion into the shape of a gift. For example, try to imagine a box with a beautiful bow. Then make this gift to the other person in your thoughts. You will see how he will change. You may mentally tell compliments or words of gratitude. But remember that everything should be done sincerely. Various rituals will help you when they were performed wholeheartedly and without anger in the soul.
Often, magic related to the real estate business uses complex rituals, which accompany big deals or operations. Only professional practicing magicians who know all the nuances of money matters and operations, as well as real estate issues, may work with such cases.
And now a couple of questions from my readers.
- How often should I contact you to sell real estate?
It depends. Usually it may take 1-2 visits. But sometimes, when a person or his property had a long magical effect, it may take more time to perform the rituals. In other words, each case of real estate sale requires a unique approach, since each customer has his own degree of neglect at a given moment, and it may lead to an increase of time, as well as physical and moral costs.
- Information on the business of magic now is available to everyone. Is such an occupation dangerous for an average person?
Not at all! It's absolutely safe. An ordinary person without abilities will fail, even if he will read a lot of articles and books about magic.
See you soon.
Yours sincerely,
Magician Helena
Address:
Provenca–Diagonal station, Barcelona, Spain.
Phone:
E-mail:
Get in touch