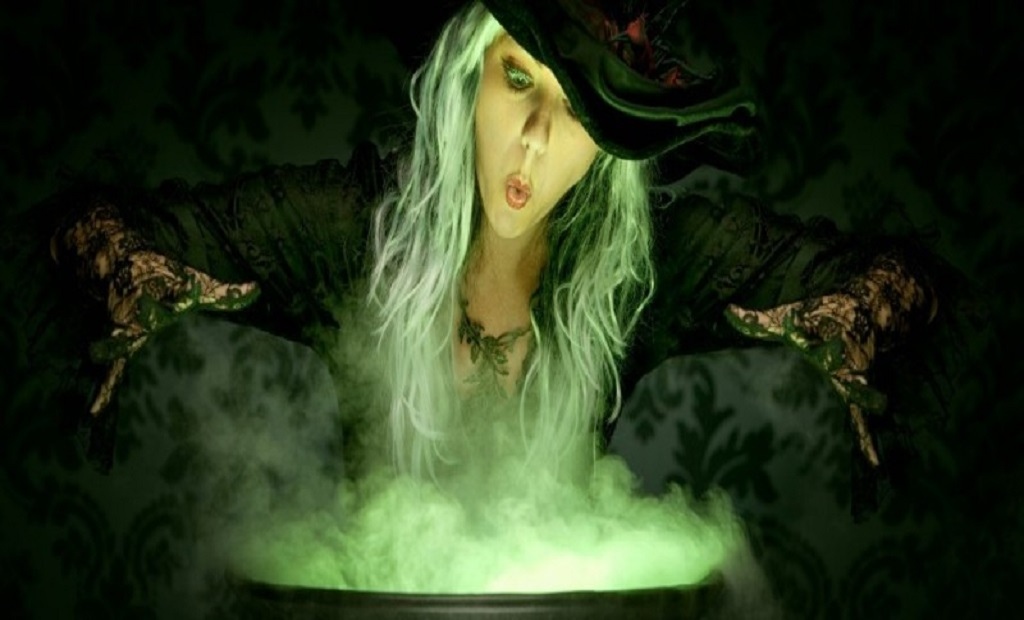 Black Matchmaker
Dear visitors of my web-site mag-salon.com and my regular subscribers,
Today I would like to talk about the "Black Matchmaker" love spell, what is it and how is it practiced.
Love may be cruel, and sometimes people are ready to do anything for the sake of it. Someone may take a beloved person from a family, someone surrounds him or her with a strong cocoon of jealousy, and someone doesn't hesitate to use love spells. It's not that big a deal when a white magic is used for such a love spell, as such spells are quite weak and make no harm. However, people tend to turn to darkness, because their desire to get everything immediately is impossible to appease. The most desperate may use the strongest black magic love spell called the "Black Matchmaker" or the "Three candles love spell."
This is a quite strong love spell, which in most cases is made on married men, and provides the desired result in the shortest possible time.
During such a ritual, they ask for help a witness – a night spirit called the "Black Matchmaker", that is why this ritual is called like that.
An influence of the dark ritual is always directed at eternal love. That is why it's important to remember that such a ritual binds a person to you forever, and therefore you must be confident in your own sincere feelings.
This ritual may be conducted in two ways:
1. The first one is usually made in a cemetery, sometimes in the presence of someone who wants to bewitch. They use an item of the bewitched one, a photo, and make a doll of this person in full growth.
2. The second one also suggests addressing the spirit for help, but alone, without outsiders. The "Matchmaker" should be brought to a bride, where it should take a root. Such matchmaking has no refusal.
After the "Black Matchmaker" love spell, a thing belonging to the bewitched person, which was used for a ceremony, should be placed into his house. Then, over the course of a week, a bewitched person will feel strong psycho-emotional changes and attraction to a person who has ordered this love spell:
- a loss of interest towards everything except the desired object on the verge of obsession and madness;
- a bewitched person will see an initiator of the love spell in the dreams, everything around will remind him or her;
- without noticing the changes, a victim of the love spell will react with anger and aggression to any comments regarding his or her behavior, protecting the object of a sudden love.
The behavior of a person bewitched by the second method is similar, but has its own characteristics:
- at night during a ritual ceremony, a victim may have a dream in which he will see the magician, and sometimes the "Black Matchmaker" itself;
- together with new feelings he or she may feel apathy and indifference, as well as vital energy decline, as it's consumed by the "Matchmaker";
- when the victim and the initiator of the love spell converge for life together, a bewitched one may feel rage and anger, nightmares and insomnia. Sometimes his or her old diseases may awaken.
Unlike white forces, the black magic love spells create for the bewitched one such bonds, from which it's almost impossible to get free. Those who has made such a love spell, say that even if a man undertakes all his strength not to be together with a woman who has bewitched him with the help of the "Black Matchmaker", his willpower will be broken in a result of such a ceremony, as this ritual works to the bitter end, having brainwashed and breaking mentality of a victim.
Black rituals should be performed only when it's absolutely necessary. Moreover, it's not recommended to use such magic on your own, as it may lead to very serious consequences not only for the victim, but also for the performer.
As a rule, the "Black Matchmaker" love spell is used when all previous ways to attract a loved one have no result, and at the same time, it's not possible to get rid of your own desire to be with your loved one. Such a love spell can't be removed, and there is no need to cover it, or put some additional cheats. If it was carried out and its action has begun, no other love spell may have a stronger effect.
And now a couple of questions from my readers.
- How long does the effect of the "Black Matchmaker" love spell on man may last?
In a strong conspiracy of the "Black Matchmaker" love spell with candles a period of binding of a loved one should be stated very clearly: "Like five fingers on my hand, so he will be with me for five years". If all instructions are followed, the result will be impressive. You may achieve not only meetings, but even live together. But you have to repeat the love spell after five years or even earlier, depending on your success in relationships.
Take care of yourself and your loved ones! Love them and be loved! Remember, that the trust, care and understanding are the basis of strong relationships.
Sincerely with love,
Magician Helena
Address:
Provenca–Diagonal station, Barcelona, Spain.
Phone:
E-mail:
Get in touch